Ballamor - Atlantic City NJ
---
Posted: Sep 16, 2010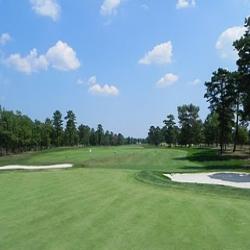 Ballamor has long been a premier course in the Atlantic City area of South Jersey, but only to a few as it was a "private" course until this year. Ballamor is now open to the public and if you ever wanted to play a private course and feel the atmosphere as well as its beauty, then Ballamor is your best bet.

Located in Egg Harbor Township it sits as the best course of the area from its outstanding clubhouse, restaurant and locker rooms to the wonderful staff that are there to make your day a memorable one.

The course is rather open, but dotted with lots of hazards and fast, true putting greens. You will use most of the clubs in your bag and accuracy on this course is a must. You will also have a hard time concentrating on your golf as the course meanders through the trees with abundant wildlife and beauty.

From the beginning as you walk to the clubhouse with statues of golfers and the practice area to the finish of what is sure to be one of the best experiences that you may ever have on a golf course, Ballamor is an absolute "must play" when anywhere in Delaware, Pennsylvania, Maryland, New York or New Jersey. Yes, folks, it is that good!